Celebrating STEAM women in Cornwall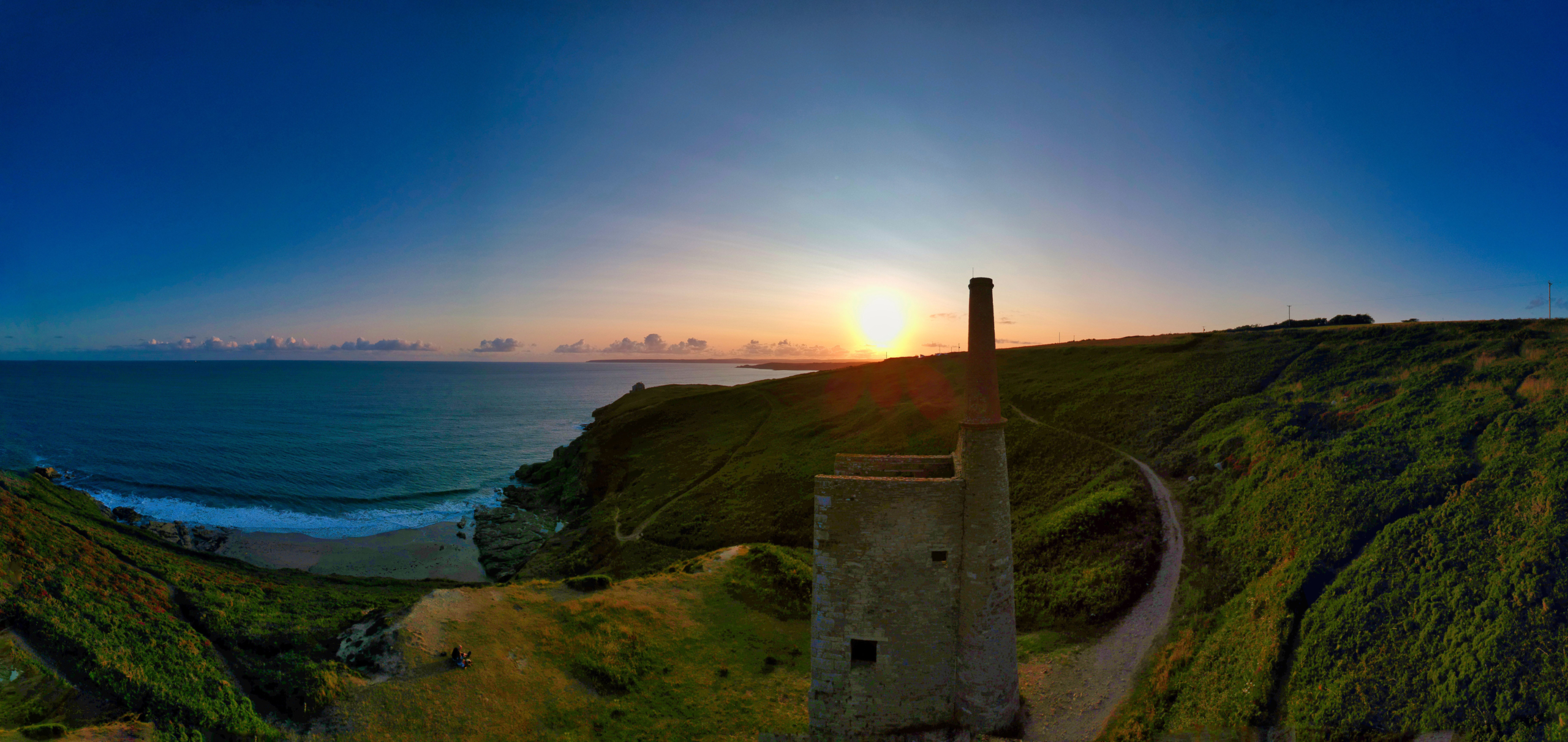 STEAM stands for Science, Technology, Engineering, Arts and Mathematics. We're talking about this because it's International Women's Day on 8th March. This year's theme is #EachforEqual:
"We can actively choose to challenge stereotypes, fight bias, broaden perceptions, improve situations and celebrate women's achievements."
To celebrate International Women's Day (and, coincidentally, St Piran's Day today), we wanted to highlight Cornish women who have had an impact on the STEAM community. We initially set out to find pioneering women with innovation or engineering backgrounds, but what we discovered instead, were women who combined their specialist interests with philanthropy and art. Who would have thought a recurrent theme amongst Cornish STEAM women would be the founding of schools, improving communities, art and authoring?
Here are some of the women who have motivated us:
Anna Maria Fox (born in Falmouth)
Anna Maria Fox (1816-1897) was a founder of the Royal Cornwall Polytechnic Society. This was the first polytechnic in the country. At just 17 she was inspired to create a polytechnic, having observed the intelligence and ingeniousness of her father's workforce at the Perran Foundry near Falmouth when they would present their ideas and inventions to him. Her family and local gentry enthusiastically supported her. As an artist, she also encouraged the studying of art as well as science. Anna also wanted to improve conditions in prisons and end slavery.
Image: Vernon39 / Public domain
Elizabeth Carne (born in Hayle)
Elizabeth Carne (1817-1873) was a passionate geologist and author. She wrote four papers on geology as well as submitting articles to London Quarterly Review and writing several books. She was the first woman elected to join the Royal Geological Society of Cornwall. Wanting to improve her community, Elizabeth founded three schools and purchased land for St Paul's School, Penzance.
Image: Melissa Hardie / Public domain
Emily Stackhouse (born in Probus)
Combining the science and the arts, Emily Stackhouse (1811-1870) was a botanical illustrator and plant collector. She beautifully illustrated plants, grasses, mosses and flowers, often using watercolours. Her images are acknowledged as showing attention to detail and accurate colour matching. Many of her images featured in a popular natural history book, Flowers of the Field, known as "the bible of the amateur botanist". This book was still in print more than a century after it was published. Emily documented plants before their accredited discovery in Cornwall. She is also acknowledged as collecting "virtually every British moss".
Image: Emily Stackhouse / Public domain
Ethelwynn Trewavas (born in Penzance)
For almost 50 years, Ethelwynn Trewavas (1900-1993) worked as a zoologist specialising in fish at the British Museum (Natural History). She was internationally renowned as an authority on several diverse groups of fishes. She completed her research using extended field trips and interviewing locals about the habits of fish. More fish have been named in her honour by fellow scientists than most other modern fish researchers.
Image: Darren Welsh on Unsplash
Jean Golding OBE (born in Hayle)
Honoured scientist Jean Golding OBE (1939-) is an epidemiologist and mathematician. She discovered a curiosity for genetics and researched the genetic cause of childhood cancers, neural tube defects in babies and studied trans-generational health influences. Jean founded the "Children of the 90s" study for which she was awarded an OBE. This is a vast dataset containing biological, psychological, social and medical information about children. The data spans their maternal influences, their parents, siblings and their descendants.  It is the largest dataset of its kind and has already been used in over 2000 peer-reviewed genetics and epigenetics research papers.
Image: University of Bristol / CC BY-SA
Rowena Cade (lived in Lamorna)
Rowena Cade (1893-1983) has a rather striking legacy—the Minack theatre near Land's End. Deciding that there was no suitable theatre to put on a local production of A Midsummer Night's Dream, she built the Minack Theatre with the help of her gardeners in 1931-1932.  She did a lot of the building and decorating herself. This included cutting granite from local rock, decorating the concrete, and creating the terraces. Rowena continued to improve the venue every year and continued to be involved in it until she died.
Image: Benutzer:Chef / Public domain
Stella Turk MBE (born in the Isles of Scilly)
Scientist Stella Turk (1925-2017), was a zoologist, naturalist, and conservationist. She founded the Cornish Biological Record Unit at the University of  Exeter's Institute of Cornish Studies. This was later incorporated into the Cornwall Wildlife Trust. Her focus was on sea life including seahorses and marine molluscs. She worked as a British Isles National Recorder and the Strandings Recorder for marine mammals. As an author, she recorded many unusual and under-recorded animals, and contributed to the Red Data Book for Cornwall and the Isles of Scilly. In 2003 Stella was awarded an MBE "For services to Nature Conservation, Cornwall, while holding office as Strandings Recorder".
Image: Tom Meldrum on Unsplash
#EachforEqual
Last year we looked at the risks of not having equal representation in technology companies. It's an issue that government, academia and industry are working to improve.
Careers in STEAM are possible in Cornwall and across the UK today. For more information on how you can encourage children towards STEAM careers, checkout Software Cornwall and TECgirls.
And thank you to Kresen Kernow and the Hypatia Trust for helping us with this post.
Did you know that we have a monthly newsletter?
If you'd like insights into software development, Lean-Agile practices, advances in technology and more to your inbox once a month—sign up today!
Find out more