Knowledge sharing in software: the benefits of being friends
Director Caitlin Gould reflects on the challenges presented by the current pandemic and how to make the most of cooperation between international teams from different companies.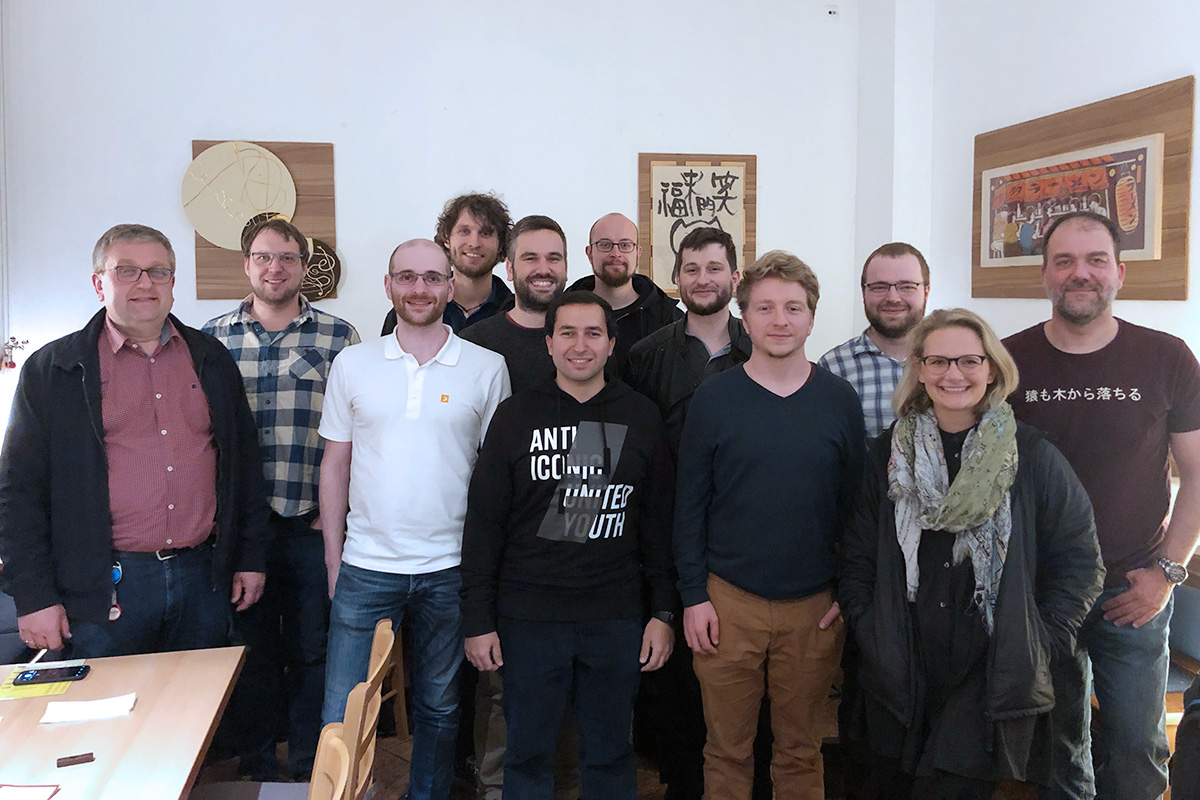 Guten Tag.
Sometimes you just need to get away from it all, to help you see things in a new light. Last year, before COVID-19 impacted all travel and working life, I had a chance to travel to Erlangen, Germany. In Erlangen, I visited Method Park, a software company we are collaborating with on a medical device project. I travelled with Andi, the Bluefruit Team Lead managing the project from our end and together we spent a few days in Method Park HQ with our German counterparts.
As a company located in Cornwall, there is a perception that we are cut off from the larger tech eco system. But with a quick flight it is easy for us to join other teams anywhere in the world. Working together in Method Park's offices, we were able to work though some interesting new ideas on our joint project and discuss long term collaboration options. Only two of us flew out this time, with other members of the team joining through video links.
Beyond the work we accomplished, as one of the company Directors, I think it's important that we constantly look for ways to continue to learn and improve. To that aim, it was interesting hanging out with the Method Park team and hearing about their creative solutions to the same challenges we face (mainly recruitment these days).
We also got to see first-hand how they approach Agile development within their offices, and we were able to share some of our current approaches to Test-Driven Development and Behaviour-Driven Development within the embedded space. We learned that we have a lot in common and a complementary approach to running a software company. Both companies have a shared dedication to our people and a drive to deliver quality software projects.
This meeting (and planned future online and physical meetups) were not driven by traditional business aims. We are not looking to merge with Method Park or stage any type of takeover. We simply enjoy working with their team and wanted to have a friendly chat about the opportunity to collaborate more on other projects. As Tobias Kästner from Method Park said during one of the meetings:
"I suppose in a sense we are competitors and we shouldn't be speaking, but it feels like we can both gain more by being friends."
And so far, that has absolutely been the case.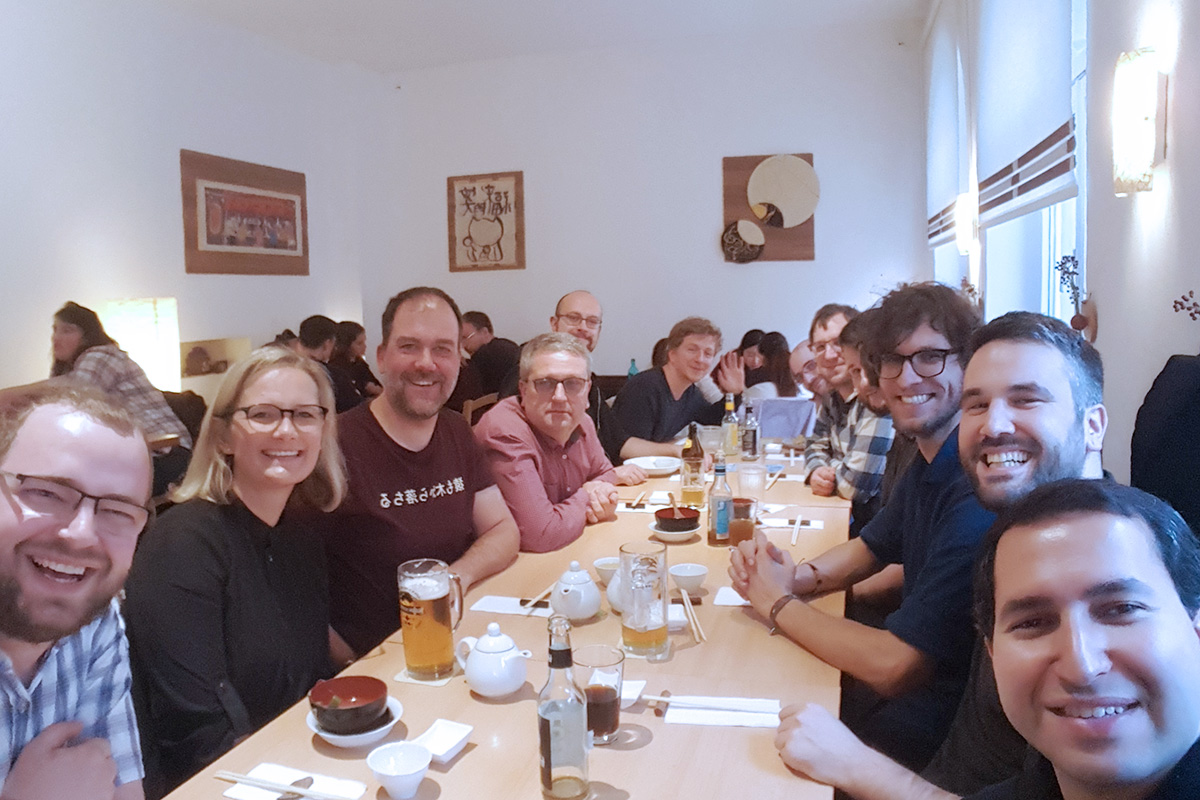 While travel is not currently possible and the idea of working in other people's offices physically is probably a long way away, globally there is an increased appetite for collaboration. As companies all learn to work effectively remotely, collaborating with software or project teams based in other countries could easily become the new normal.
While we can't visit Method Park right now, our experience of working remotely with their team for over a year, means disruption has been minimal on the project both for our teams and our client. We have regular video stand-ups, communicate constantly on Microsoft Teams, share Kanban boards, and use video demos to increase transparency. Our Lean-Agile practices have been critical to our ability to work well even hundreds of miles apart. Another example of how having shared working practices and values can help teams work together, regardless of their location.
As a company with clients around the world, we look forward to continuing to meet and work with likeminded companies. And once travel is back in place, we look forward to visiting friends and collaborators in places like Canada, Germany, Italy, Ireland and the US. We also can't wait to welcome people to our offices in Cornwall.
Looking for an experienced embedded software team?
For over 20 years, Bluefruit Software has been delivering embedded software solutions, testing and consulting to our clients. No matter the device, our embedded software engineers and testers have the knowhow and collaborative skill your project needs to succeed.
Set up a call
Did you know that we have a monthly newsletter?
If you'd like insights into software development, Lean-Agile practices, advances in technology and more to your inbox once a month—sign up today!
Find out more