Meet the Engineers: Jane, Software Engineer, Lead Quality Analyst and Product Owner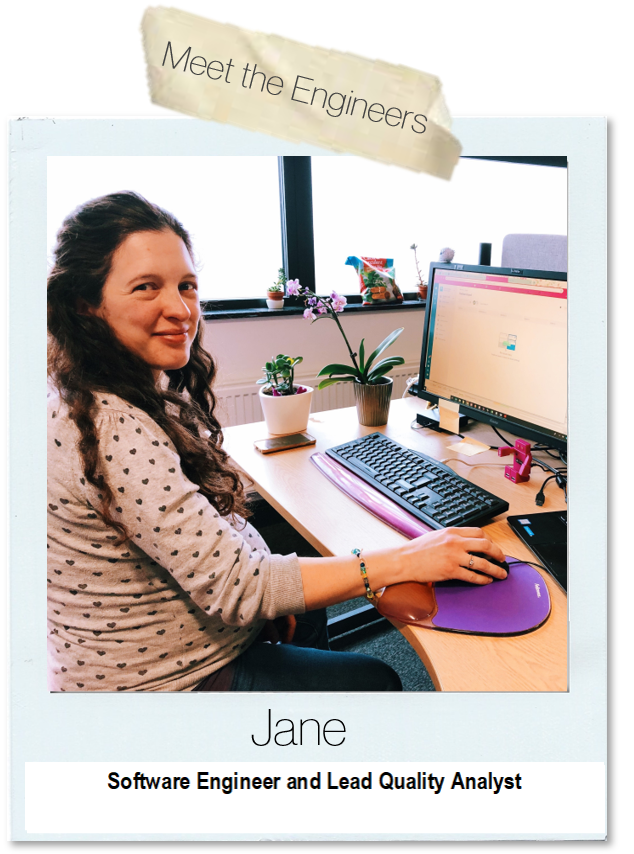 Hi Jane, thanks for having a chat with us. Can you tell us a bit more about your current project?
I'm working on a medical product under a NDA, so I can't say much about it. We're an 11-strong team who are performing integration testing and requirement coverage analysis so the client can obtain FDA approval. As part of this, we have a number of Testers, a couple of Quality Analysts, and Developers who are writing tools.
What's your role here at Bluefruit?
I started off as a Software Developer, programming software for embedded devices. However, for over a year now I have been a Lead Quality Analyst for software that will run on an innovative medical device. My current role entails reviewing large complex technical documents, generating a comprehensive test suite, and producing evidence to prove the requirements have been implemented in the software.
The client needs this so that they can obtain the evidence they need to get CE/FDA compliance approval to go to market.
Unlike a software tester, I don't run any of the tests or use the devices myself. Instead, I manage the requirements ensuring a high level of quality throughout the project.
Let's talk about skills! From your perspective, what are the most important skills in order to succeed in this role?
Attention to detail.  This is probably the key one for me as this helps to ensure the accuracy of the tests written using a formalised language called Gherkin. Given that this is for a medical device, any errors in understanding the requirements or implementation of the associated tests could cause a risk of harm to the future users, so it is very important to be as accurate as possible.
A logical thought process. I need this when writing a thorough test suite to cover all the product software requirements.
Good communication skills. It is essential that I'm able to feed back any ambiguous requirements to the client so they can be improved in the next version of the requirement documents. I also need to clearly communicate the status of the coverage statistics and write good quality and concise tests.
A good memory. Sometimes there is a large amount of technical information to recall; for example, when the testers or auditors have questions about the expected functionality.
Teamwork. This is a role which works very heavily across the team, and with external clients. The whole team is involved when it comes to performing audits on the quality of the test cases, and includes supporting the different testing and triage activities.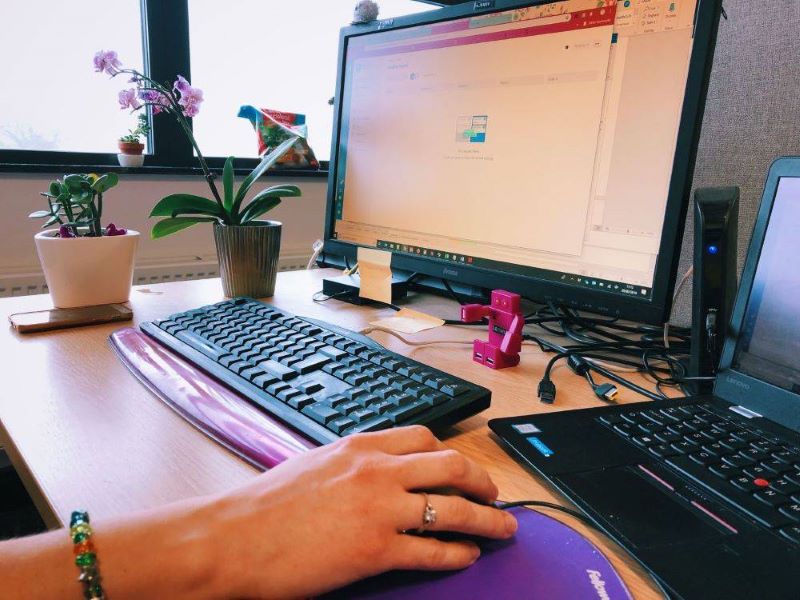 How did you get into this role?
As well as a degree and background in programming, I have had over 5 years professional experience as a Technical Author. This means I'm comfortable working with deeply technical documents, understanding the functionality and software requirements, and translating them into language that non-technical people could understand is the main reason I was moved onto the project as a Quality Analyst.
What do you enjoy about your job?
It is very rewarding to be involved in a product such as this which will one day improve the lives of many people. I enjoy that I can have input into a lot of aspects of the work; including procedures we follow, the test suite itself, metrics for the reports, and changes to the requirement documents based on feedback.
What is your favourite thing about working here at Bluefruit?
It's hard to only choose one! The work atmosphere is possibly my favourite part, as the team are supportive of each other and friendly, with plenty of light-hearted banter. There is a lot of collaboration within teams, including things like pair programming or mobbing which also has the benefit of sharing knowledge and skills.
What do you do on the weekends or in your spare time?
I'm a crafter, and I enjoy trying out new creative crafts and getting new skills. At the moment I'm experimenting with silver clay jewellery making, but I also find glass fusing very satisfying. Perhaps pottery next! I also like to keep fit – making the most of the Great Flat Lode trail and stunning views from the top of Carn Brea hill for running near the office, or swimming in my lunch break.

What do you think is the most exciting thing happening in the software/tech/engineering space at the moment?
Definitely Aerospace Cornwall and the space industry here. I look forwards to seeing what will happen in our tech sector once we get the ability to launch satellites from Newquay.
If Bluefruit had an unlimited R&D budget what would you want us to work on?
Artificial Intelligence and machine learning in particular. Having attended a Women in Tech conference in 2018 with other colleagues from Bluefruit, I learned that this is a fast-developing area and I'm keen to get involved in this to help create software that is as unbiased as possible.
Did you know that we have a monthly newsletter?
If you'd like insights into software development, Lean-Agile practices, advances in technology and more to your inbox once a month—sign up today!
Find out more