Why your business should stop viewing software as an expense
Software is a critical component in many products. However, the mindset you adopt when budgeting and purchasing it can affect the quality and success of your project. Do software development costs drain your bank account when you treat them as an expense?
Asset or expense?
If you view software as an expense, you consider the money gone when you spend it. However, if you see software as an asset, any money spent is an investment; the business retains its value and could choose to sell it in future.
An analogy of this is a printer and its ink. The printer ink is a business expense because it costs money regularly and delivers all the value in the short term. The printer is an asset because you could sell it (even if the purchase price depreciated slightly with time), so it has retained value.
Long-term value
When costing a device, manufacturers often research the price of materials, such as chipsets or licences, to create a budget for each unit. However, businesses don't always consider the software in the same way.
Considering software as an asset and improving its quality means it will likely last longer. If you estimate a cost budget per unit, you can spread the investment over the product lifespan. We call this capitalising.
Often, this approach lets you get a better return on investment.
Sir Terry Pratchett's 'Boot theory' offers a light-hearted explanation of why getting a higher-quality product pays off. We can summarise the theory as follows:
If you have the money to spend $50 on a good quality pair of boots, that pair of boots will last you a long time. If you can only buy an affordable pair of boots at $30, they will leak, and your feet will get wet. Not only that, but you end up having to replace them more often. Overall, you end up spending more… but still have wet feet.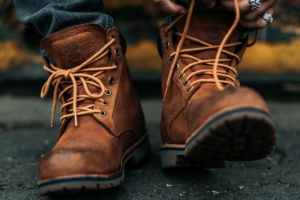 Having this money as part of the budget enables you to focus on getting something that is high quality and will be valuable for a longer time.
A better return on investment
Investing in software has several benefits, including:
Competitive advantage – Knowing you want this product to last longer encourages more strategic thinking. You develop a software asset to meet your unique business and market needs. This helps you differentiate yourself in the marketplace.
Quality – Similarly, strategic thinking affects the need for high software quality. Quality software includes the most valuable software features, as well as being reliable, usable, and maintainable. With the decision to make software last longer, technical debt becomes a more significant issue; this includes defects or code that needs improvement. Having less technical debt improves software quality and maintainability. Overall, better quality will give a better user experience and reputational benefits.
Risk– A product with more spent on testing and quality practices will have fewer defects and unknown risks. This gives more confidence that the product is fit for purpose and will meet deadlines.
Improved productivity – A software asset could benefit from more software tools and automation that, in the process, improve productivity and save time and money.
Improved accounting – An asset will be accounted for differently in the balance sheet, improving accuracy and enabling more informed decisions.
Base your product as an asset or expense based on the stage in the lifecycle
Some of our customers have a three-stage approach to accounting for software development that works very well for them:
Research stage – You are not getting economic benefits from the R&D work during product initiation and discovery. You can expense costs through profit and loss.
Development stage – Software now exists that could be sold or licensed. You can capitalise expenditure into an intangible asset.
Released product stage – The product is in maintenance mode. If you initially chose to capitalise on the software development, you have now spread the expenses out over its expected useful life by amortising them.
What do you think?
Expensing and capitalising software can both be useful in different circumstances, but capitalising on your software development can positively impact the product.
Would thinking of the software as an asset benefit your product, or will you always view it as a money drain?
Did you know that we have a monthly newsletter?
If you'd like insights into software development, Lean-Agile practices, advances in technology and more to your inbox once a month—sign up today!
Find out more